Well it's 2012 and my New Years weekend was a blast. I actually had Sunday off (a big thank you to the Peoples Republic of China for convincing my boss to give me a day off). At any rate, I had Sunday off and was able to go to an actual Church service for the first time in almost 5 months, yes believe it or not I have been here for almost 5 months now. Later we had a Birthday Party and then our Sunday night "Family Meetings". So basically I got to spend time with my friends and basically just have fun all day long! I must admit that though gowing up I imagined a number of things, I never really imagined I'd be a English teacher in northern China when the year 2012 rolled in. Well this year has been good to me so far, I feel happier and prettier on a pretty consistent basis, other then this morning when I was still exhausted from my long weekend and really didn't wanna get up, but that's another story. I also really wanna focus on being healthy this year, Spirtitually, Physically, Emotionally and Mentally. Makeing sure I read my Bible, pray, and do some worship everyday. Eating healthier, focusing on the good and keeping my mind focused. I so look forward to learning Chinese next year, and though I almost can't wait I'm also learning to be good and focused where I'm at. Here's a project I wanna try.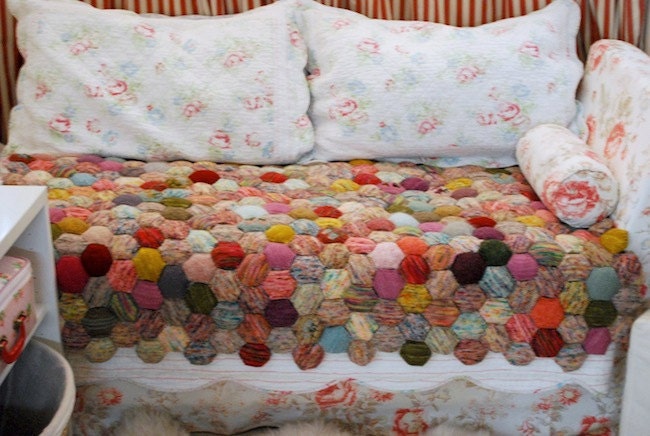 Here's the pattern on etsy.
http://www.etsy.com/listing/78846028/the-beekeepers-quilt
And a video about it.
http://vimeo.com/26832987
I love her stuff!